Pete's is a classic beach restaurant/pub and the only working sculpture foundry in the Bahamas. We're world famous for nature and oceanic inspired large sculptures, jewelry and more. Visit this special artists colony at the edge of the world.
Let's all Raise a Glass to Abaco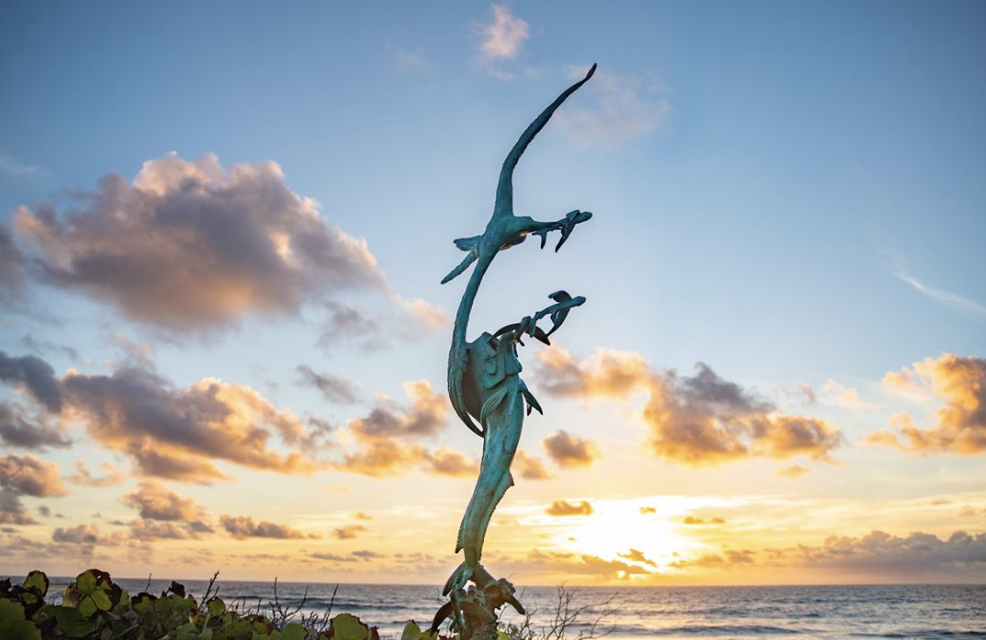 160+ dump truck loads of debris are taken to the dump daily.
Maxwells to open with a branch of Commonwealth Bank on November 7th.
Abaco & Grand Bahama has been named a special economic zone for the next 3 years. This means no vat on insurance settlements, building supplies, furniture, appliances, vehicles and the shipping.
Samaritan's Purse has been doing lots of good work here on Abaco. They are looking for the uninsured to help rebuild.
Team Rubicon does an excellent job of mucking out homes.
Numerous other smaller groups of heroic volunteers are crawling over people's roofs and sifting through debris to find salvageable keepsakes.
A Big Thank You to the Baja Cafe in Deerfield for raising over $2500 for the Pete's Pub Staff housing project. This brings us to over $70k, just shy of our goal. You can still help!
Click GoFundMe
We are eternally grateful to all those that donated through gofundme, Baja Cafe and to us directly.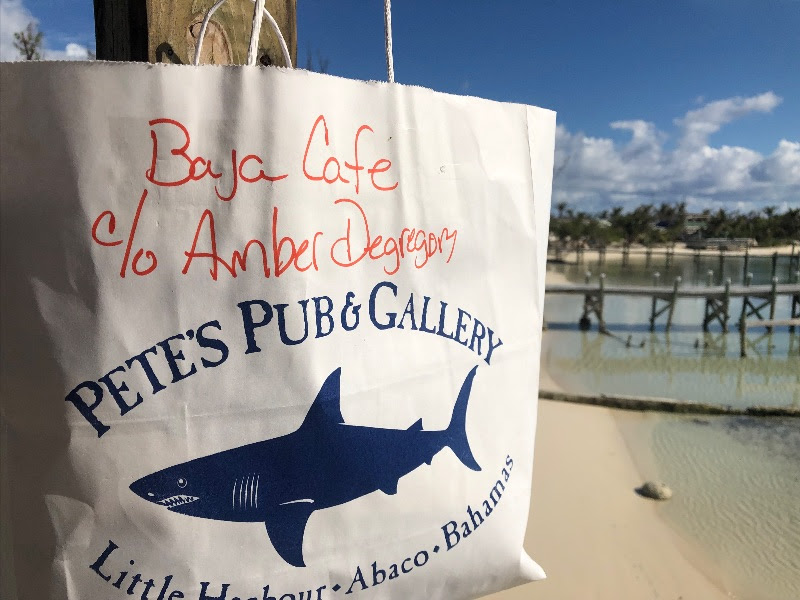 Pete's Pub Staff Relief Party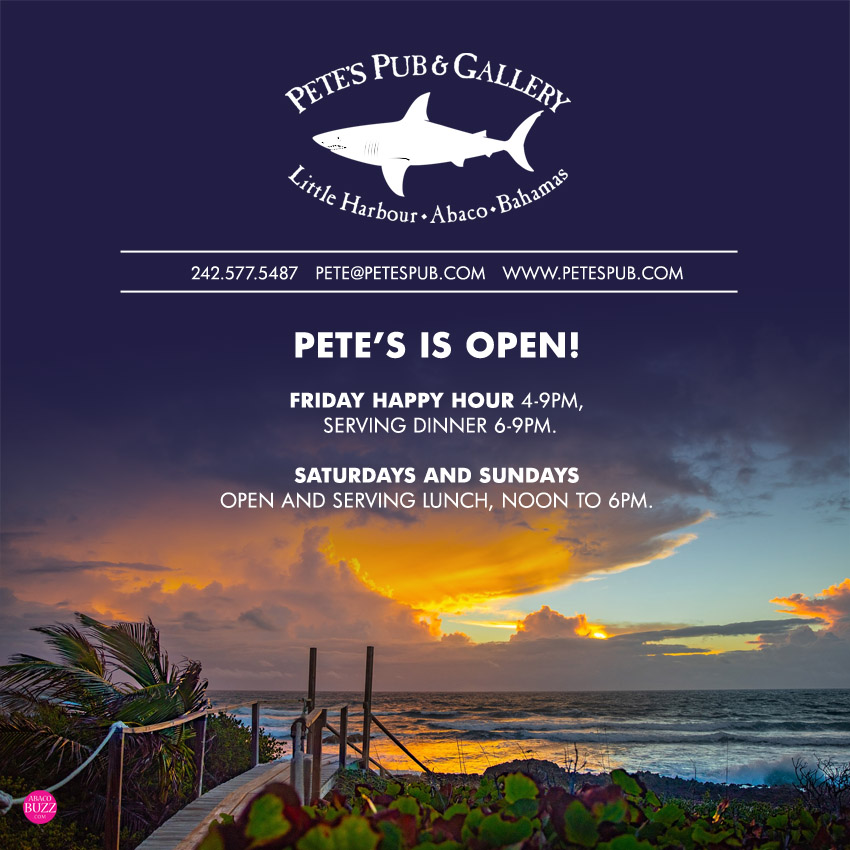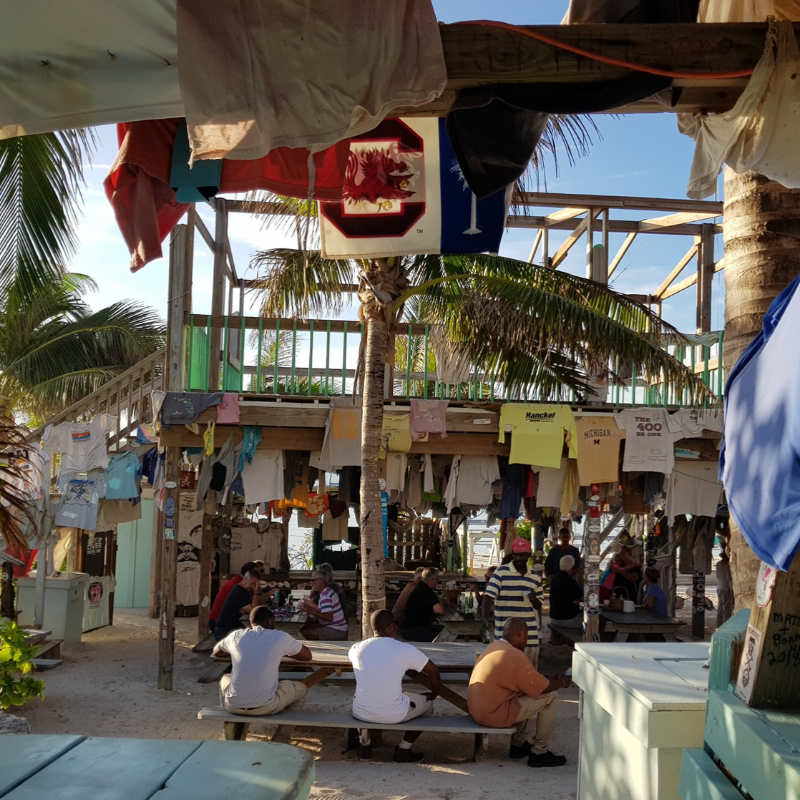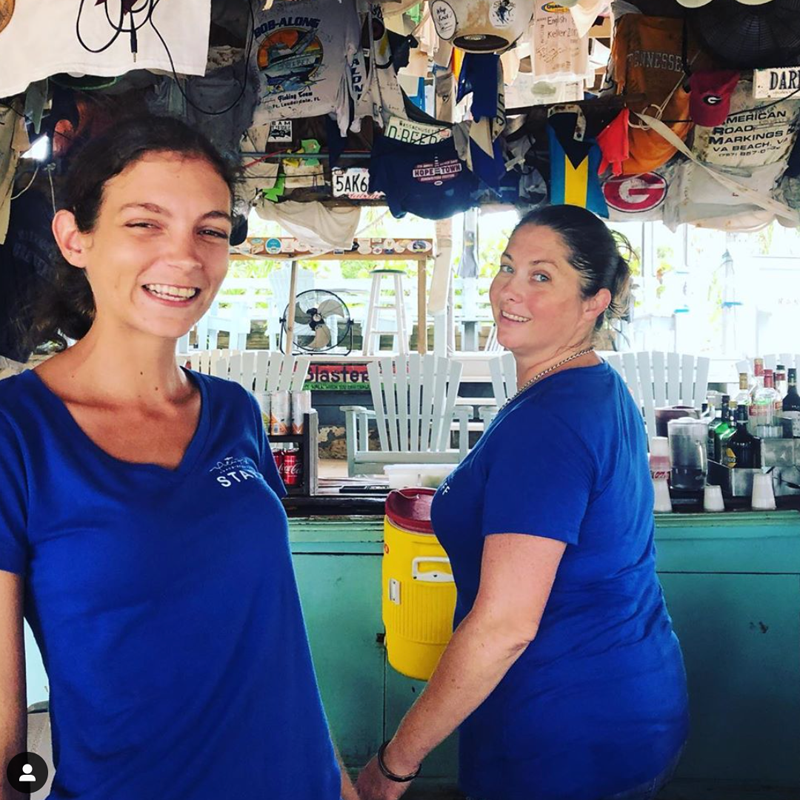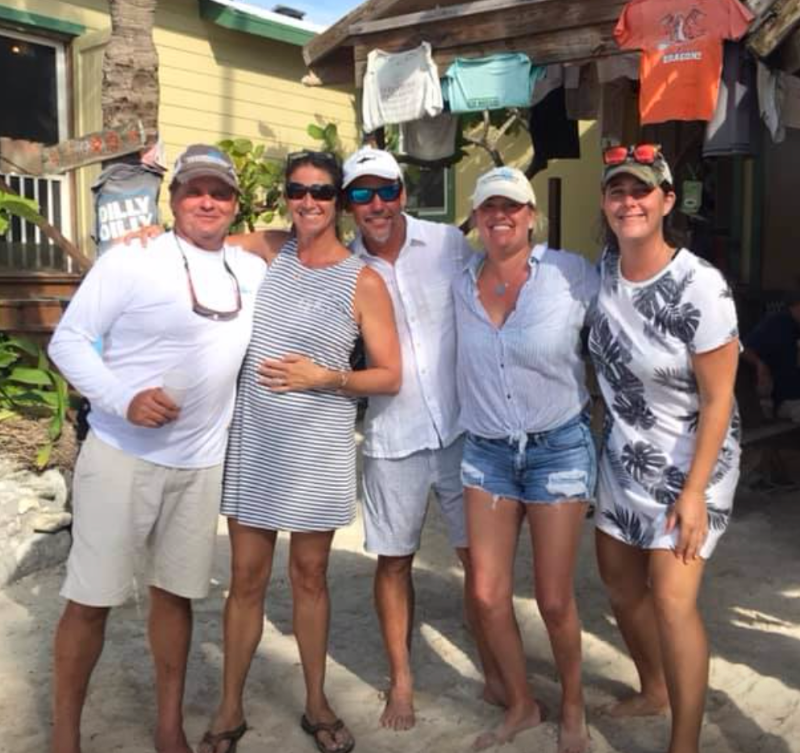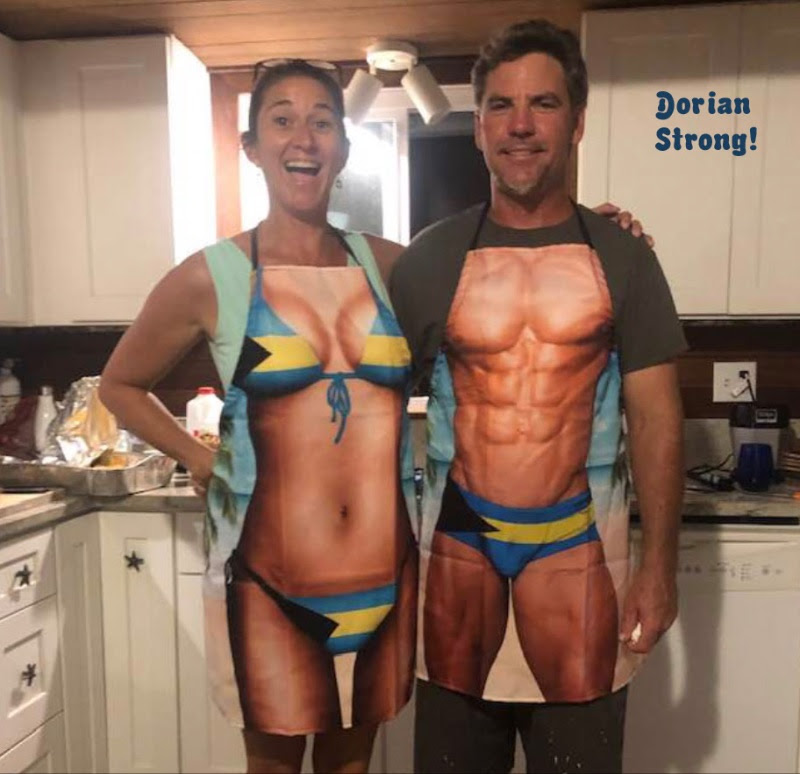 Gallery will be open this weekend.
Foundry will begin operations next week.
Get outfitted in our awesome PETE'S PUB gear. Visit our online store to get great Pete's products delivered to your door! Click the link to see all our sweet stuff.
People from around to world flock to Pete's Pub for our amazing food, music and all around good times. Fresh Bahamian seafood and other local treats are always available here.
Pete's is home to the only working bronze foundry in the Bahamas. We're world renowned for our sculptures and are in permanent collections at the Vatican and museums worldwide. Check out the amazing ocean inspired work and how it's made.

Visit Us By Boat, Air And Automobile
Questions? Ideas? Contact Our Team Today.
Pete's Pub & Gallery
Little Harbour
Abaco, Bahamas
1-242-577-5487
1-242-357-6648
pete@petespub.com