Pete's is a classic beach restaurant/pub and the only working sculpture foundry in the Bahamas. We're world famous for nature and oceanic inspired large sculptures, jewelry and more. Visit this special artists colony at the edge of the world.
Let's all Raise a Glass to Abaco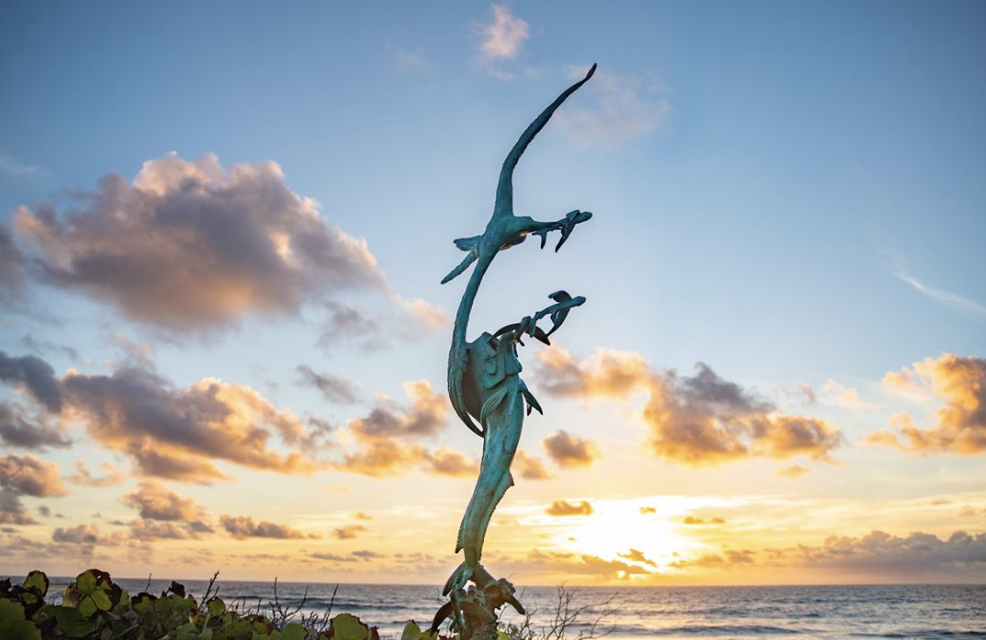 Good News!
Petes Pub is having a soft opening this weekend and the next,
Saturday and Sunday 12-6.
We are icing down beer, pattying burgers and
catching wahoo for lunch at the Pub!
50% of all proceeds go to Dorian victims.
In conjunction, this weekend is the Abaco Relief Party Fundraiser
hosted by the Baja Cafe in Deerfield, FL (see below).
For those that can't attend, please raise a glass
to all those who have a long recovery ahead.
In other news,
Maxwells is hoping to be open by November 7th.
Hopetown announced they will be working
with rebuilding professionals for the
Restore Hope Foundation.
Hopetown Canvas has opened their online store.
We hope to have our rentals, here in Little Harbour,
fully operational for Christmas.  They willl be available by December 20th.
Cheers from Petes Pub!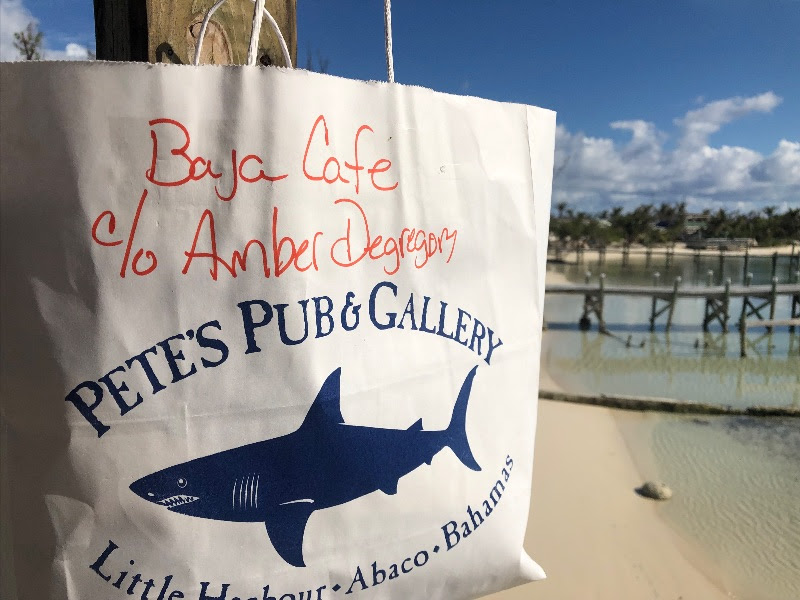 Pete's Pub Staff Relief Party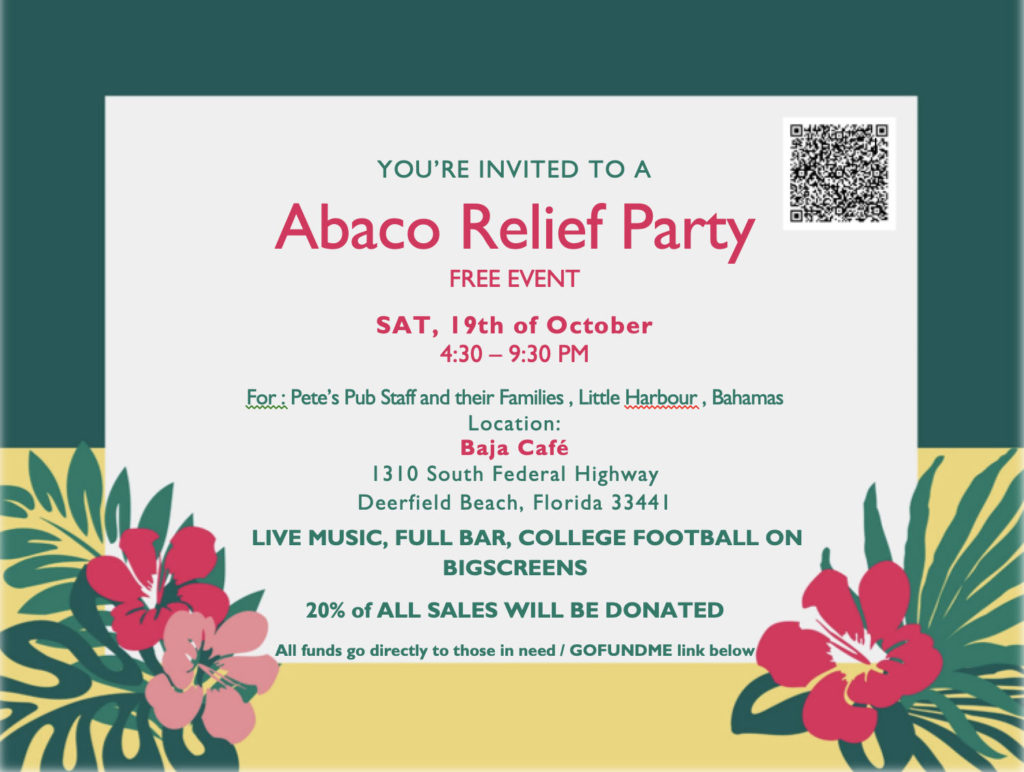 Get outfitted in our awesome PETE'S PUB gear. Visit our online store to get great Pete's products delivered to your door! Click the link to see all our sweet stuff.
People from around to world flock to Pete's Pub for our amazing food, music and all around good times. Fresh Bahamian seafood and other local treats are always available here.
Pete's is home to the only working bronze foundry in the Bahamas. We're world renowned for our sculptures and are in permanent collections at the Vatican and museums worldwide. Check out the amazing ocean inspired work and how it's made.

Visit Us By Boat, Air And Automobile
Questions? Ideas? Contact Our Team Today.
Pete's Pub & Gallery
Little Harbour
Abaco, Bahamas
1-242-577-5487
1-242-357-6648
pete@petespub.com