Artist & Pirate
The man behind the myth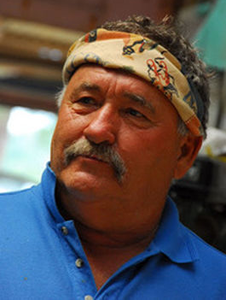 Peter Johnston is the founder & owner of Pete's Pub & Gallery. A famous beach bar & art gallery in Little Habour, Abaco, Bahamas. Pete's Pub attracts thousands of visitors each year. Pete is a master Artist, talented Chef and renowned host. His escapades in the tropics have earned him the nick name of Pirate Pete. Known for his prolific work as a naturalist and sculptor of marine wild life, Mr. Johnston is recognized as master craftsman and is one of the most celebrated Bahamian artists. His art work is coveted by patrons and collectors around the world.
Meet the Staff
Meet Donna D'arville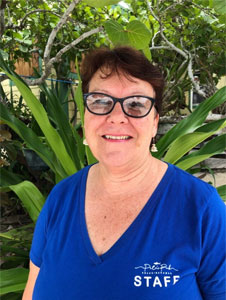 Donna has been an absolute mine of experience, professionalism and stability for the Gallery. From floor sales, to inventory, to buying trips we are so fortunate to have her. She also has a secret superpower: baking desserts!
"I have been working for Pete's Pub and Gallery for five years. It's an amazing job I love seeing the look on the customers face when I explain to them how all of this amazing bronze work got started in the Abaco's and it makes me proud to know it's all Bahamian made. My family loves living in Abaco I'm married and have one son Gabriel"
Questions? Ideas? Contact Our Team Today.
Pete's Pub & Gallery
Little Harbour
Abaco, Bahamas
1-242-577-5487
1-242-357-6648
pete@petespub.com